Food & Beverage Supplier:

Private Seller

Island:

Santo

Area:

Luganville

Primary phone number:

7387436

2nd Phone Number:

5966084

Email:

vnpexport@gmail.com

Listed:

October 19, 2018 9:11 am

Expires:

11 days, 12 hours
Description
Vanua Natural Products Export is a small family-owned spice manufacture company based in Luganville, Santo Island, Vanuatu country.
Our philosophy concerning our products & goal is to provide only the highest quality whole spices, fruits & Herbs, made with respect to both the traditions of producers and the needs of our customers.
We are dedicated to procuring the world's best organic spices
Constantly traveling around Santo Island far and wide to meet and learn from producers & farmers, locals and chefs to establish with them sustainable partnerships that are fair and rewarding to all.
We source most of our spices directly from the best plantations and producers in Vanuatu Islands
We believe in fairness to our growers, our employees and our customers.
We fill all and stamp most of our spice containers by hand.
We Responsibly Wild-craft  preserving the natural balance of our environment  wild crafted herbs are plants gathered to be used as food or medicine,  directly from their natural wild habitat such as forests, fields and undeveloped areas of land.
They are unadulterated by chemicals such as fertilizers and  pesticides.
This method of gathering medicinal herbs has been traditionally used  throughout human history.
In indigenous  societies, "medicine people" were often in charge of herb gathering.
Part of the  process involved honoring the "spirit essence" of the plant.
Great respect and  care were taken to allow the plant to reseed itself so it would continue to  grow in its natural area.
Today's day,  unfortunately, there are those who recognize the market value of a particular  plant, and irresponsibly gather all that they can, effectively wiping out the  species in a given area.
"Vnpexport wild-craft with care" recognizes the age-old standards of protecting naturally  growing  by preventing over-harvesting, and by  taking care to maintain natural areas to promote future growth.
VNPE Spices & Herbal Products  deals exclusively with Responsible Wild-crafter's farmers.
VNPE recognize the fruitful gifts of the good earth; this governs our  ethics and moral standards in all stages of production.From sourcing  wild-crafted Spices – Fruits & herbs through analytical testing and  manufacturing, we pride ourselves on being able to yield a high quality  products in a naturally responsible manner.
Note: Some products are available on seasoning time ask before making  any order, others products will be available during all year.
Allow as a few days for preparing your  order, depending in our stock.
For any info please call us or send as an email and we will get back  to you in 24h maxi.
Our products are made with passion and love, we do not rush!
All products listed above are 100% organic Wild craft!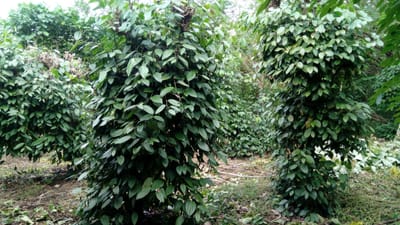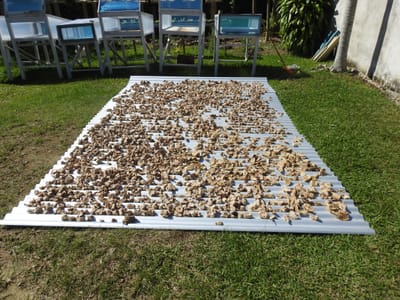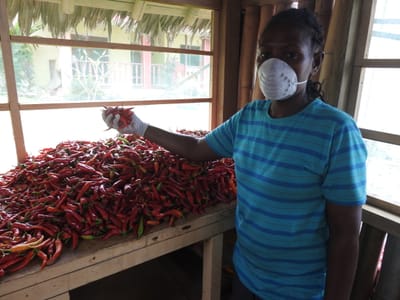 Print this add for Vanuatu notice boards
Listing ID: 5595bc547efbf882